Sideshore, Exmouth
Sideshore, the new watersports centre developed by Grenadier, is the place for the local community and visitors to Exmouth to take-up a new water sport, enjoy delicious food and drink choices or to simply sit and watch the amazing activities and sports on offer.
Family-run Edge Watersports are the perfect tenant to occupy Sideshore, with their instructors having unparalleled knowledge of the local water conditions. 'Team Bridge' as they are known, have over 35 World and European titles to their name, and will be using their experience to teach, train and encourage visitors to get involved and take up one of the exciting sports that will be on offer at Sideshore.
Activities include kitesurfing, beach kite flying and stand up paddleboard, all aimed at promoting wellness and good health.
Sideshore is not just home to Edge Watersports, but also local and renowned award-winning celebrity chef, Michael Caines. Caine's plans for Sideshore are noticeably very different to the fine dining experience available at nearby Lympstone Manor and include a range of offers to suit all tastes, from a casual dining restaurant complete with an upstairs terrace, to an informal café serving homemade ice-creams, local coffee and healthy takeaway snacks.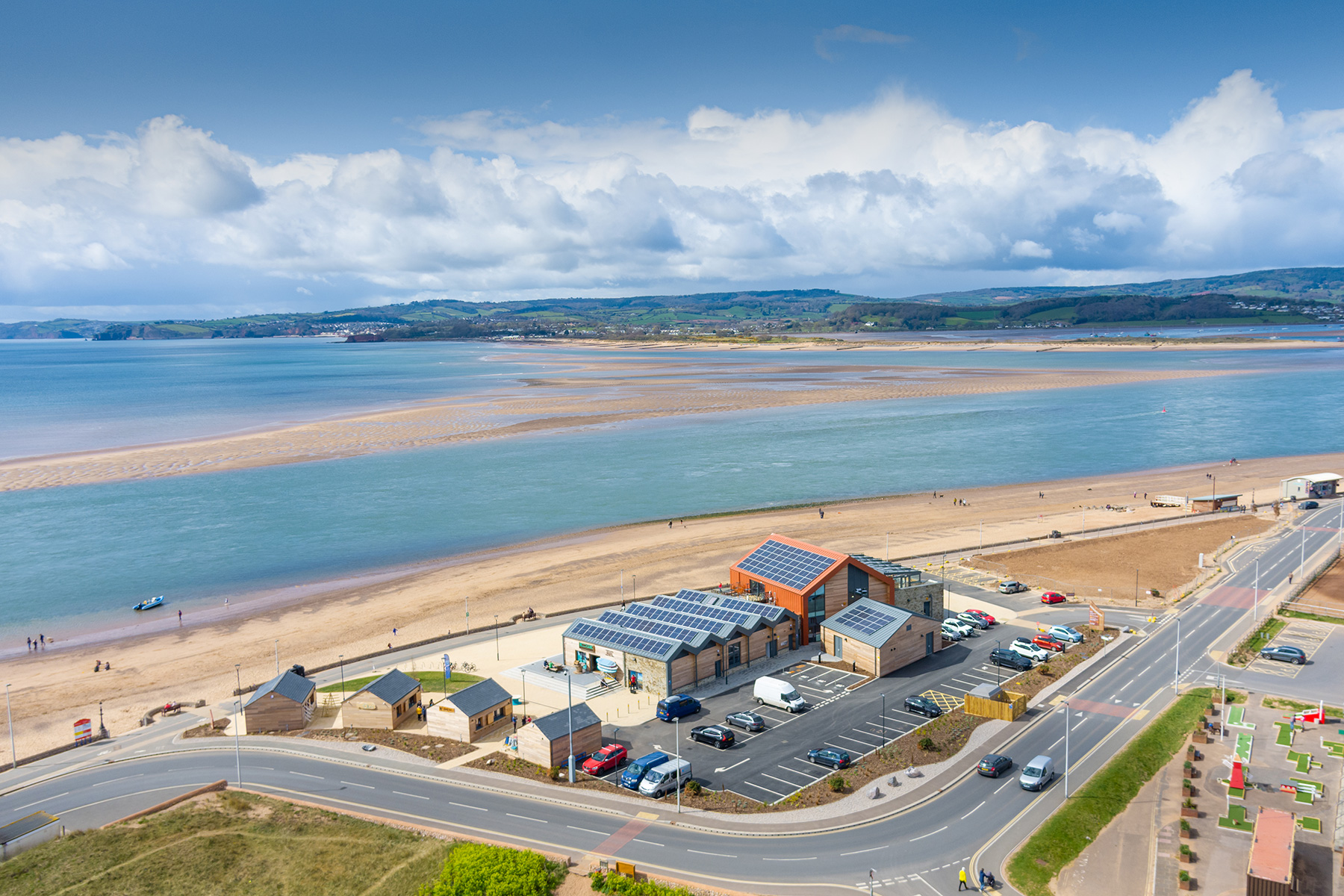 Sideshore, which is a not-for-profit development by Grenadier has hopes that the project will not only help the local economy by providing skill-based roles, but also leave a legacy for future generations. The building itself will use sustainable materials, harness renewable energy technologies and promote green travel with bike racks and electric vehicle charging points. The centre will also introduce a new ramp making the beach easily accessible to the public.
Scroll down for more photos of Sideshore