NOT-FOR-PROFIT, COMMUNITY DEVELOPMENT
Sideshore is a not-for-project development; it was built for the community, and it has always been the aim for Sideshore to remain a legacy for the local community. Built to the highest standards in sustainability, operating as a profitable business and managed locally as a Community Interest Company (CIC) – whose sole aim is to use profits for the benefit of the Exmouth area.
Sideshore is run by a purpose-built CIC made up of representatives from the local area. With a full asset lock neither Grenadier nor the Council can ever profit from Sideshore.
Sideshore is the place for the local community and visitors to Exmouth to take-up a new water sport, enjoy delicious food and drink choices or to simply sit and watch the amazing activities and sports on offer.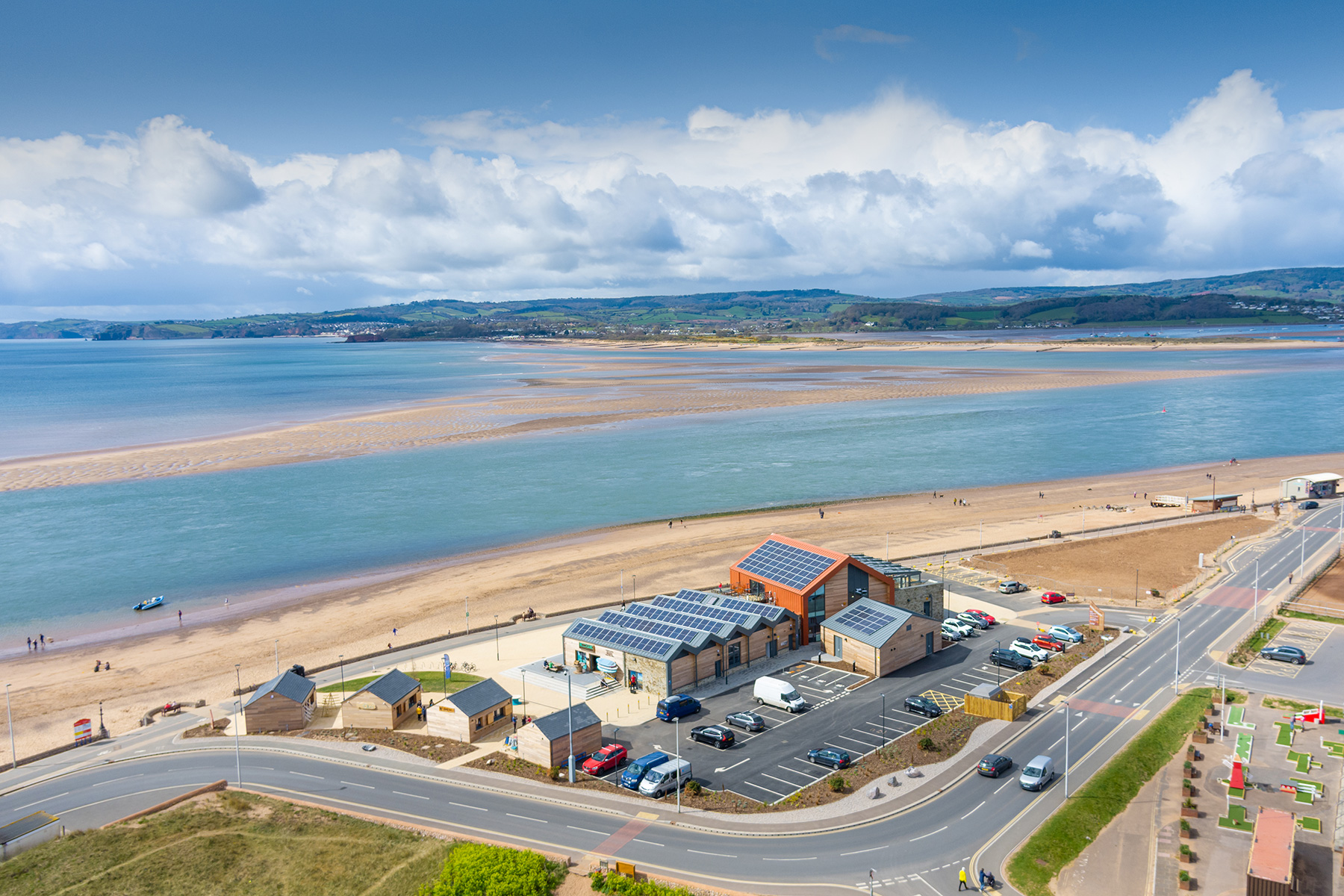 AWARD WINNING DEVELOPMENT
In September 2021, Grenadier won the 'Property' category at the Exeter Living Awards.
The Awards celebrate the top businesses in Exeter, across 20 categories, and winners are chosen by a panel of independent and impartial judges.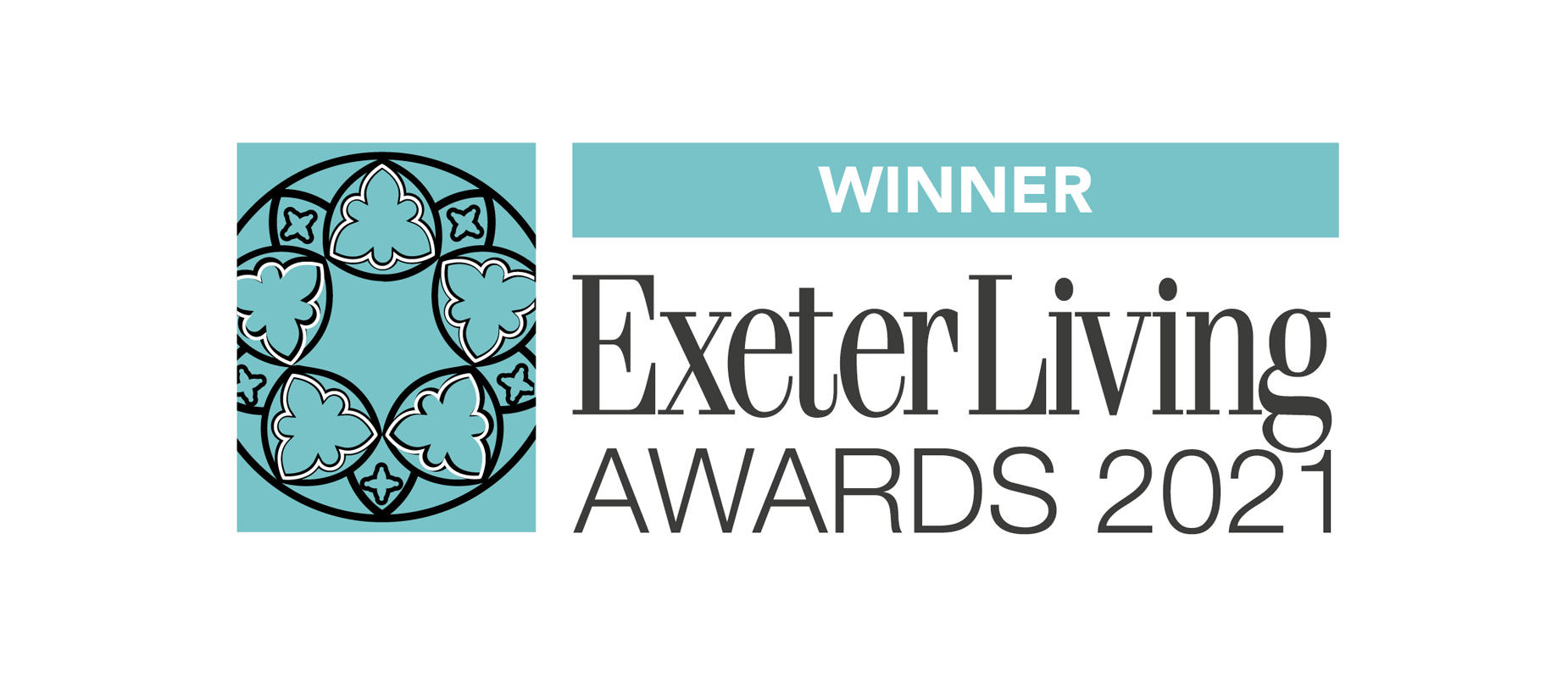 SUPPORTING THE LOCAL ECONOMY
Kitesurfing is one of Britain's fastest growing watersports, with c.20,000 people taking part in a certified lesson annually and the sport is due to make its debut at the Summer Olympics in Paris 2024.
Grenadier aimed to grow watersports participation with both a local and visitor audience, to make watersports more accessible for future generations and those less able-bodied who may otherwise not get the chance to experience it.
In 2015, Grenadier leased the site from East Devon District Council (EDDC). Under the agreement, Grenadier created a sustainable building on a not-for-profit basis.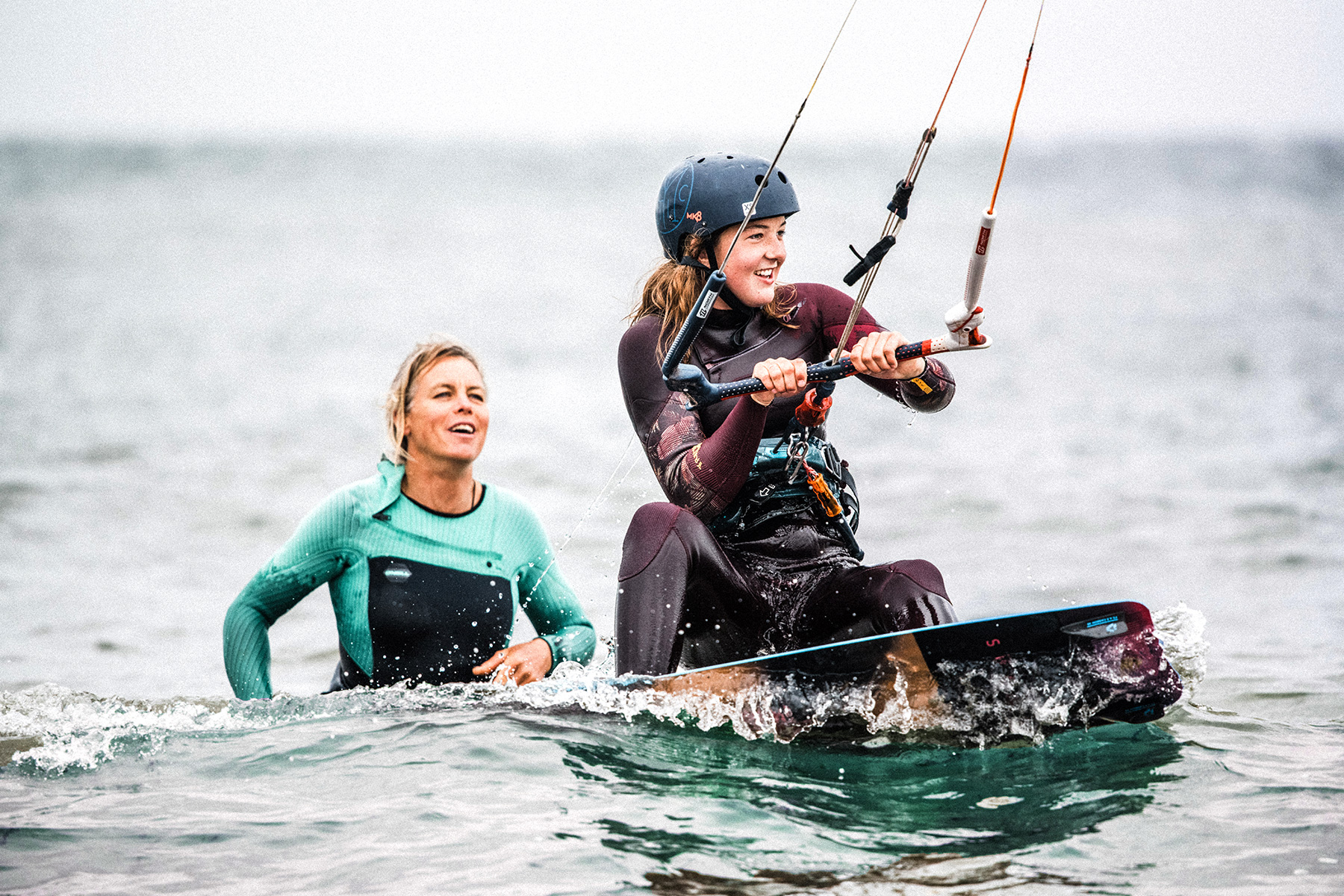 Introducing active experiences, health, and wellness
In October 2020, despite the difficulty of managing construction during the global pandemic, Edge Watersports were the first tenant to officially open to the public as part of a staged opening.
Edge Watersports, run by world-champion kitesurfer, Steph Bridge, and her family provide tuition and equipment hire.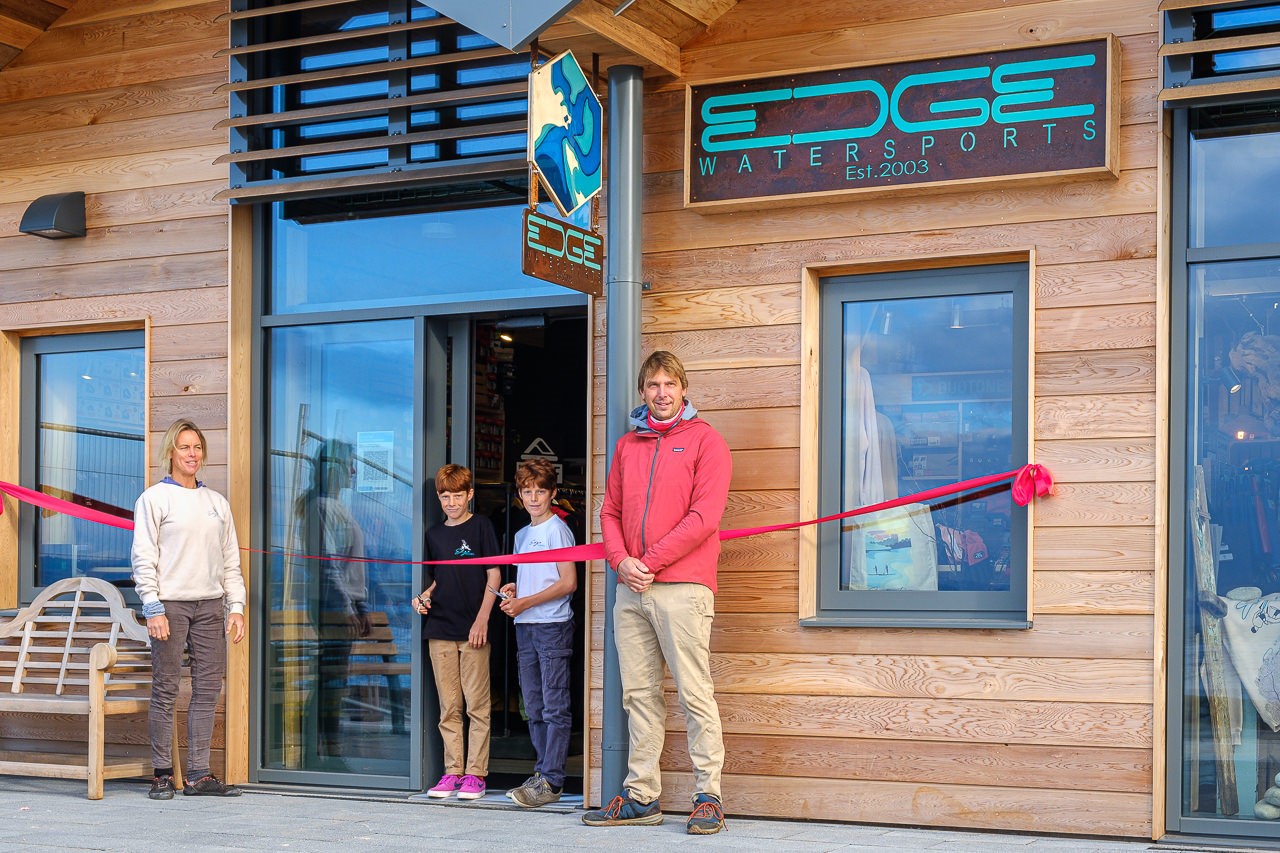 Retail facilities include an art gallery, and a slow fashion store selling second-hand surf wear. Food and drink are provided by local, celebrity chef, Michael Caines and Hangtime Café.
The 10,900sq. ft. building is made from locally sourced materials including Yennadon Stone. The wooden-clad and stone building with glass front, includes five adjoining pods, and four separate pods to the side of the main building.
It has always been important to Grenadier that it is not just the building that is sustainable, but also the tenants which include a local artist, takeaway café, and slow fashion retailer selling pre-loved surf wear.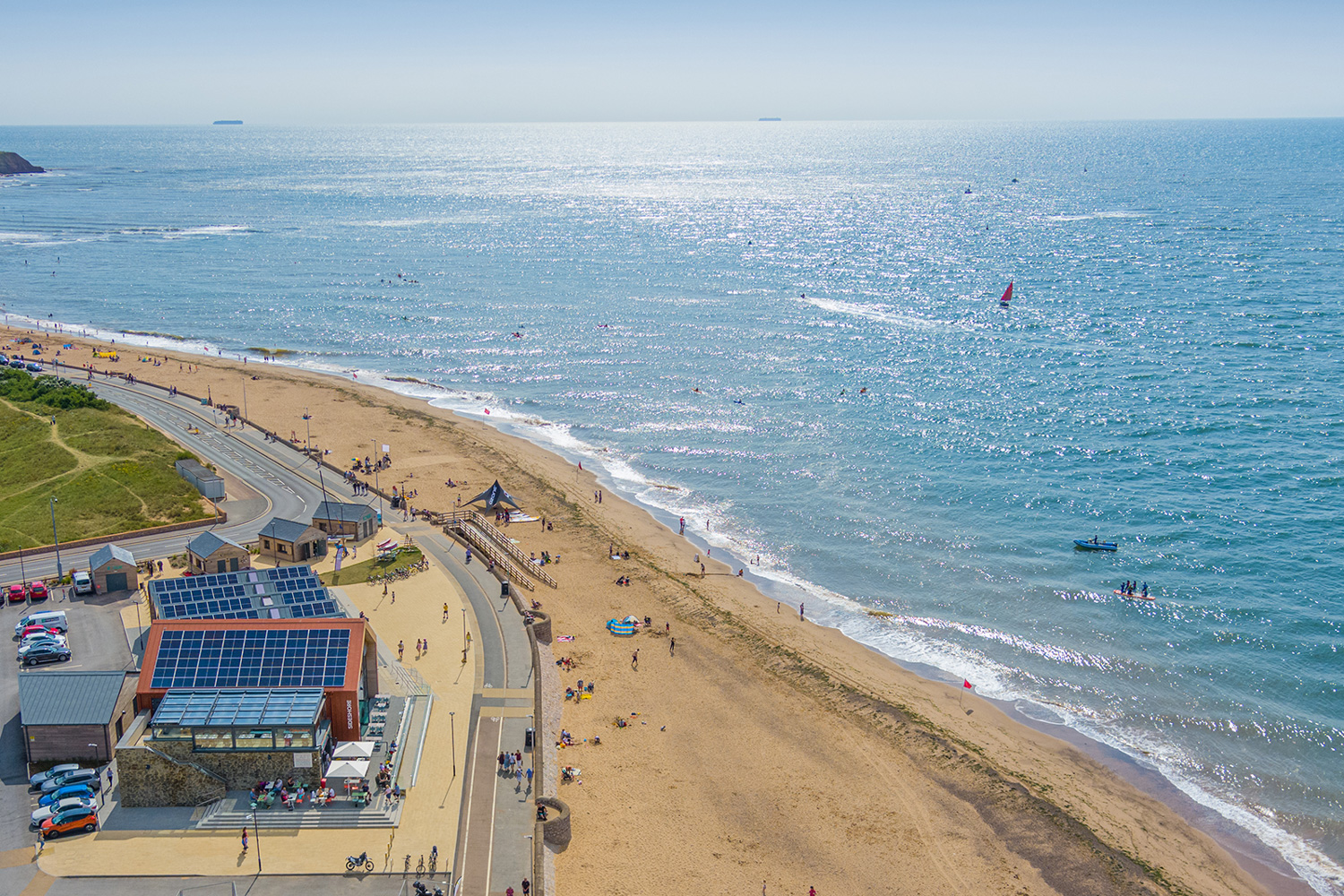 Sideshore achieves EPC 'A'
In 2021, Sideshore obtained an Energy Performance Rating (EPC) A, which is ground-breaking for a commercial building. Sustainability measures include:
Ground source heat provides heating and hot water with energy savings of up to 33% compared to traditional sources
254 roof mount solar panels generated 43,988kWh of renewable energy to date, saving more than 9,000kg CO2 each year – equivalent to powering 15 homes
6 Electric Vehicle charging points and 15 bike racks installed to encourage green transport
Easily accessible via [cycle paths/walkways] to encourage people to walk/jog to Sideshore
LED-lighting
Beach clean kits provided for public use
Recycled beach hut constructed to house second-hand buckets, spades, balls, for children to borrow and donate to reduce single-use plastic waste on our beaches
Tenants have signed "green leases" which includes forming a sustainability committee to set sustainable targets, maintaining a clean, environmentally focussed site, supporting initiatives including beach cleans, and a ban on single-use plastics.