St Margaret's Residences
An architectural blend of Georgian, Victorian and Edwardian details, St Margaret's Residences has a rich heritage within Exeter that spans across the centuries.
Originally built as single houses, the site was acquired by St Margaret's and converted into a school in the 1920s, which welcomed local pupils through its doors well into the 21st century.
Now entering the historic site's latest chapter, St Margaret's is returning to its original use as Exeter-based developer Grenadier begins redeveloping the Grade II and Grade II* listed buildings into new energy efficient homes for the area.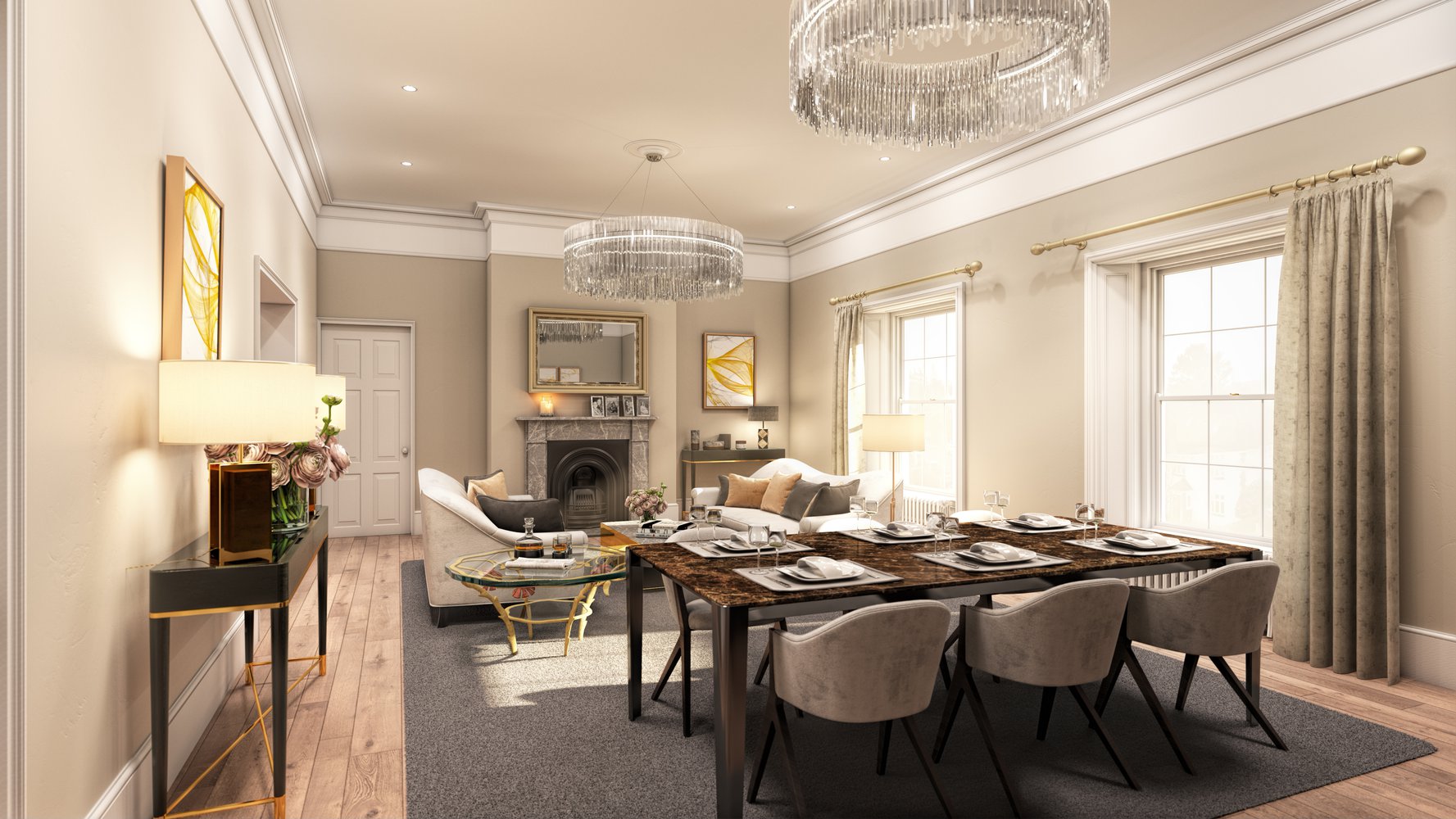 The redevelopment aims to celebrate, preserve and sensitively restore features reminiscent of the eras through which St Margaret's has evolved: including the Georgian high ceilings with delicate coving, elegant staircases and marble fireplaces, as well as the Edwardian stained-glass window and ornate Ironwork banisters.
Challenging the myth that historic listed buildings can't compete with the efficiency of new-build homes, St Margaret's will lead by example and set a new benchmark for period homes.